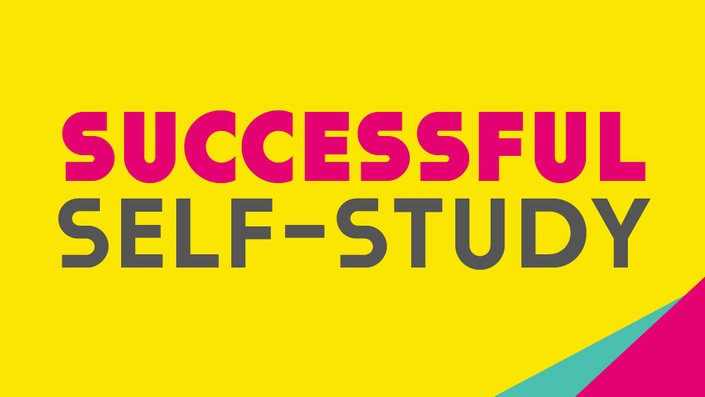 Successful Self-Study
Everything the solo language learner needs to know to kick some serious language learning butt.
Click me to enroll now
Language learning on your own is hard.
You're never going to make it without a class, a teacher, and a test.
Your motivation doesn't last past chapter 3.
When you are feeling pumped, your time is wasted on resources and activities that don't work for you.
Or on browsing through the same intro lesson on 7 different apps.
How can you teach yourself a language and do it well?
Here's the truth:
You CAN learn a language solo successfully.
Let me introduce...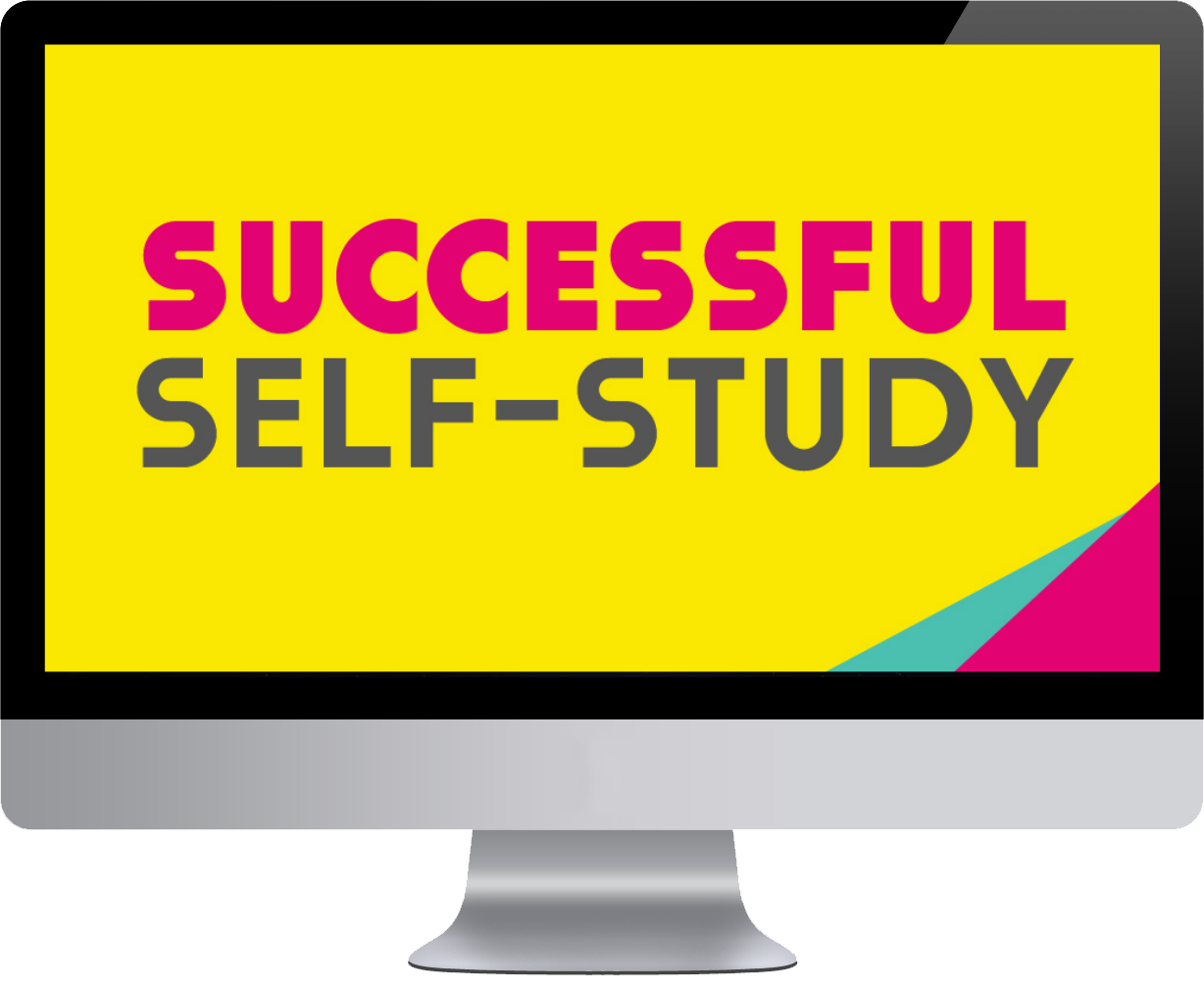 Successful Self-Study is a self-paced online course that teaches you how to kick butt as a solo language learner.
This is your life:
You have the confidence to speak to strangers in a foreign language.
You travel easy and relaxed, safe in the knowledge that your lingo will make things a breeze.
You have a solid language learning routine at home that you enjoy.
You're making consistent language progress and seeing the improvements.
This isn't just a wish, a hope, or a dream (or the subjunctive tense for that matter).
This is real life: your real life after taking Successful Self-Study.
"The workbook in this course is the single most awesome self study language learning resource I've ever seen. Send it to the printers and get it bound!"
- Kerstin Cable, Fluent Language
"Successful Self-Study will help you at whatever stage you're at learning a language."
- Philippa, Student, Successful Self-Study
Time to take control.

Stop wasting weeks, months, years making next to no progress with that language you've wanted to learn for years.
Stop trying to struggle along on your own afraid to reach out and connect with others.
Stop wasting a ton of money on the "next big thing" language program by learning how to make good investments in your language learning that work for you.
Stop mumbling to yourself in that language and start speaking with real people without it feeling like it's the most uncomfortable thing in the world.
Next thing you know,
everyone is asking you how you got so good at speaking a foreign language (or two).
Your Instructor
Why hello there! I'm Lindsay and I do Languages, which is why I founded Lindsay Does Languages in 2012, a community dedicated to inspiring independent language learners + online teachers to succeed when doing it solo.
When I'm not learning languages myself (+ I've studied a few - 11 at last count!), I'm coaching independent language learners + online teachers just like you online.

And when I'm not doing that I'm playing with my tortoise Gonzo who speaks a grand total of zero languages.
Who is Successful Self-Study for?
This course is perfect for you if you are...
an

independent language learner

ready to take things to the next level with your self-study
a language learner studying in a class or with a tutor who

struggles to find motivation, time, and focus outside of lesson time
a newbie to language learning who

doesn't know where to begin
a

fan of language learning

who's

not so much a fan of tech

- I'll clear up all those tech troubles for you
This course isn't for you if you are...
someone who is completely satisfied with their language learning

(But, let's be honest, there's always room for improvement, right?)
a modern-day Mezzofanti with proficiency in every language on Earth

(Call me. Let's talk.)
someone who doesn't want to learn a language successfully

(Shame. You'll benefit so much from this course.)
an armadillo

(Although I'd be jumping up and down for days if you join us.)
"I'd encourage anyone who is looking for a helping hand with self-study to consider this course."
- Hannah, Student, Successful Self-Study


Successful Self-Study is a variety of video, audio, workbook, and community. Whether you learn best visually, aurally, kinaesthetically, or via reading and writing, this course has something for you.

Even better than that? As well as access on your computer to all content including the digital Course Workbooks, you can use the mobile-optimised site to learn on the go on your tablet or phone too. And you've got the Course Workbooks to print if paper is more your thing. Woo!
When you join Successful Self-Study, you get instant access to Unit 1 and the Extras. Units 2 - 8 and the Tech Training are released over the next 7 weeks.
Instant Access:


Week 1:

Week 2:

Week 3:

Week 4:

Week 5:

Week 6:

Week 7:




"I definitely feel more motivated and in control of my learning since starting Successful Self-Study. I feel so productive!"
- Mel, Student, Successful Self-Study
You get more than Successful Self-Study.
Enrollment now means:
Lifetime Access - to the full course contents
Future Updates - your lifetime access includes all future updates too
Future Bonuses - you also get full access to all future regular enrollment bonuses that are added
30 Day Money Back Guarantee - Unsure if this is the right course for you? You have 30 days to get in touch and get a refund if it's not the course for you
"The step by step tech videos are worth their weight in gold and the Slack Community that Lindsay has created is worth the price of the course alone."
- Robert, Student, Successful Self-Study
Frequently Asked Questions
When does the course start and finish?
The course is self-paced and you will have lifetime access to complete the course in a timeframe that suits you.
How long do I have access to the course?
How does lifetime access sound? After enrolling, you have unlimited access to this course for as long as you like - including all future updates + bonuses - across any and all devices you own.
Do you offer refunds?
Of course! If within 30 days of joining the course and implementing all the strategies mentioned, you are unhappy with the course and your progress, please contact Lindsay to request your refund and share why you were unhappy.
Will I have time to study the course?
This stuff took me years to learn. The course gives you everything in just a matter of hours. And to make sure you can really take the time to put things into action, it's released to you over 8 weeks. If you don't have time to waste experimenting with methods that don't work for you, then this course will save you a ton of time. Cheers to that!
"I liked discovering new language learning tools and the possibility to share those discoveries and my progress with others in the Slack Community."
- Dorothée, Student, Successful Self-Study
Please note: If you are living in the EU, this purchase will be subject to compulsory EU VAT charges.