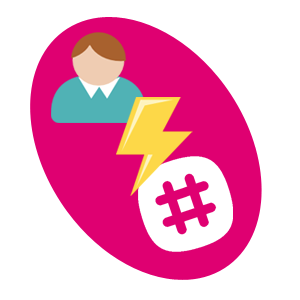 Live Group Coaching Calls, Mastermind + Private Slack Community
There's plenty of community included in the Online Teaching Starter Kit.
For the first 6 months of the course, join me + other students for live weekly Coaching Calls. Then connect with a select group of fellow online teachers in your Mastermind (hand-picked for you by me!). And finally, you've got access to the Private Slack Community forever too. Woohoo!
$500 value
On Course - Create, promote + launch your first online course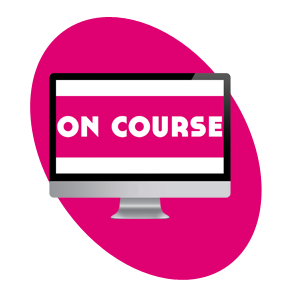 One thing I'm always asked about by online language teachers is online courses. It's an overwhelming thing when you begin to look into it, but it doesn't have to be.
In this bonus course, I walk you through creating, promoting + launching your first online course for language learners.
$200 value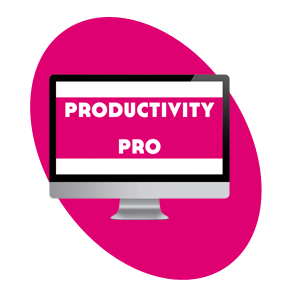 Productivity Pro - Get more stuff done
Having more flexibility of time is worth nothing if you're not making the most of your time.
Productivity Pro is an exclusive online course for students of the Online Teaching Starter Kit to increase your productivity + get more stuff done by creating healthy habits in your personal + work life.
$100 value
Online Teaching Marketing Masterclass - Promote your online teaching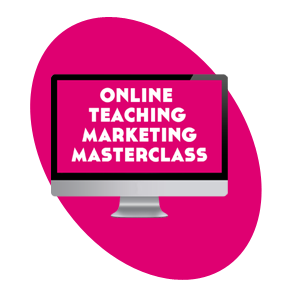 There's more to teaching online than just teaching. Marketing is equally important as your teaching skills.
The Online Teaching Marketing Masterclass is a workshop recording in bitesize lessons to improve your social media, content creation + email marketing. This means more awareness of your brand, more connection + more students. Woop!
$50 value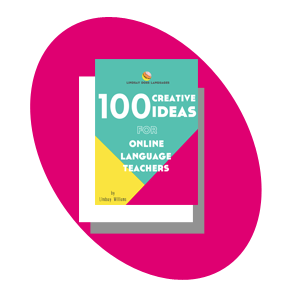 100 Creative Ideas for Online Language Teachers eBook
If transferring your teaching online is blowing your mind a little bit, 100 Creative Ideas for Online Language Teachers is the ebook for you.
With Creative Ideas to use within lessons as well as organise + promote your teaching, the ebook + online bonus content including templates, videos + examples is a must for all online language teachers.
$30 value