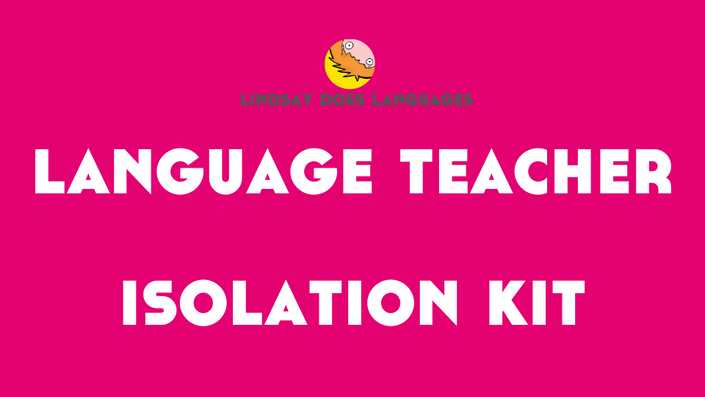 Language Teacher Isolation Kit
Hello!
I've put together this collection of resources to support your language teacher at home right now.
I've divided most things into three sections: resources for existing online independent language teachers, and then resources for teachers and parents who are now having to teach online from home, perhaps for the first time.
The things that are relevant to all groups are here in the first section.
I'll be adding to this Kit over the coming weeks so check back from time to time to see what's new.
Keep busy!
Lindsay :)