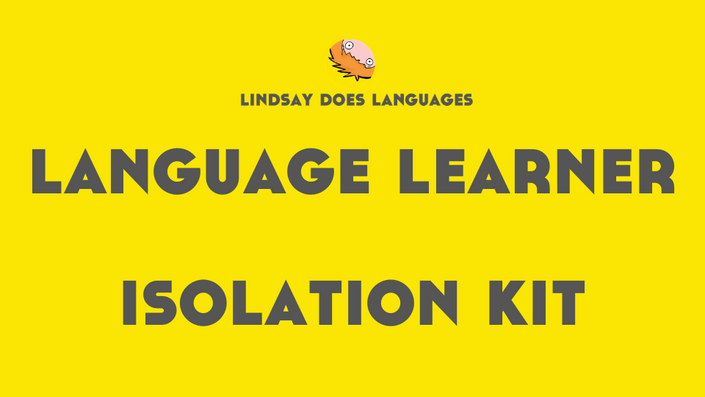 Language Learner Isolation Kit
Hello!
I've put together this collection of resources including a directory of online language teachers to support your language learning at home right now.
There's also a brand new extract of 100 Creative Ideas for Solo Language Learners. I was working on finishing this recently, and still am, but I'm focusing on sharing help and support for online language teachers and solo language learners at this time.
I'll be adding to this Kit over the coming weeks so check back from time to time to see what's new.
Join for free below to get access.
Keep busy!
Lindsay :)