So what do you get?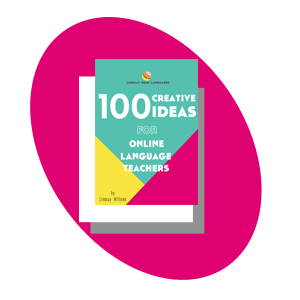 The ebook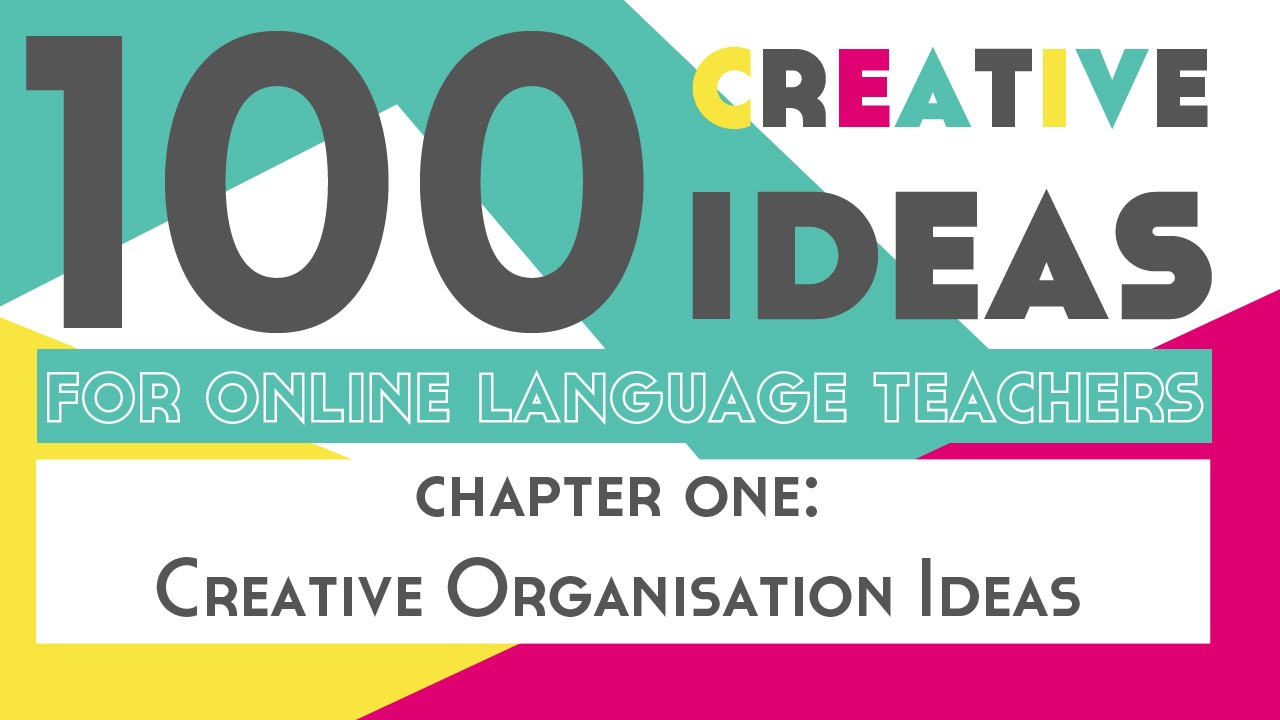 Chapter 1: Creative Organisation Ideas
Learn how to set solid foundations so that you're building your online teaching on a stable base that is well-organised + always heading in the right direction.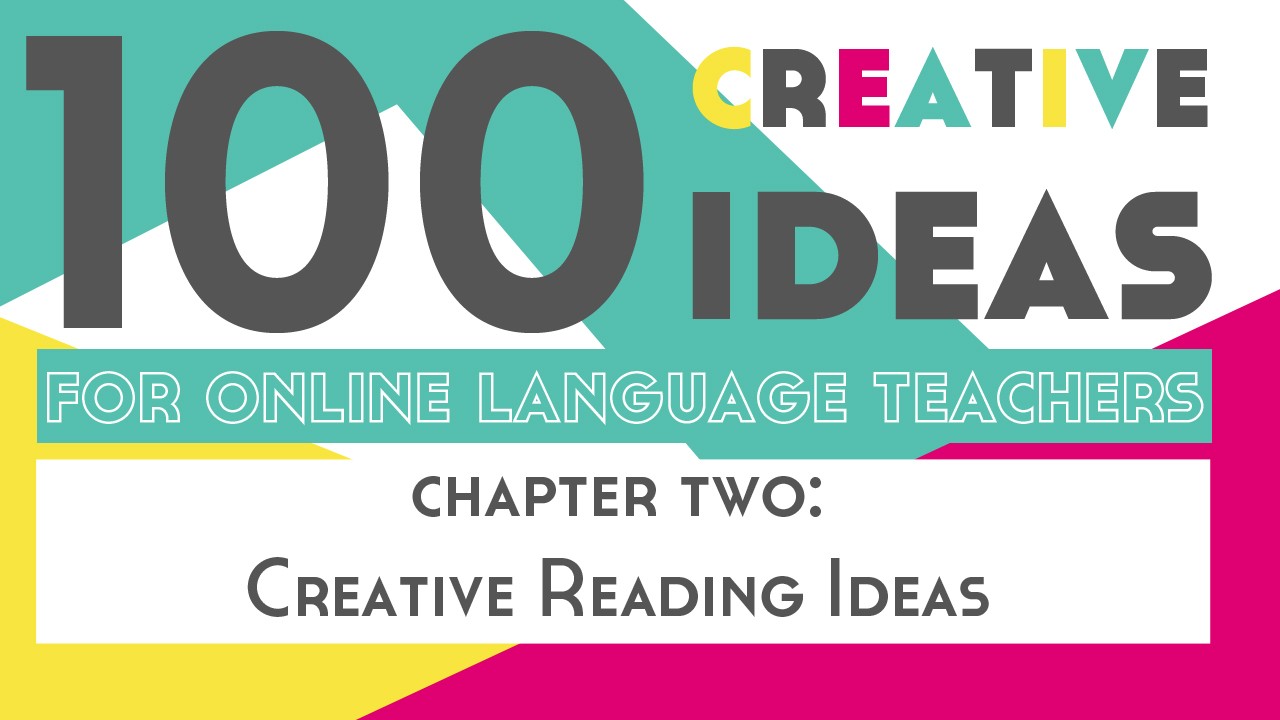 Chapter 2: Creative Reading Ideas

Go beyond just reading a text with these Creative Reading Ideas.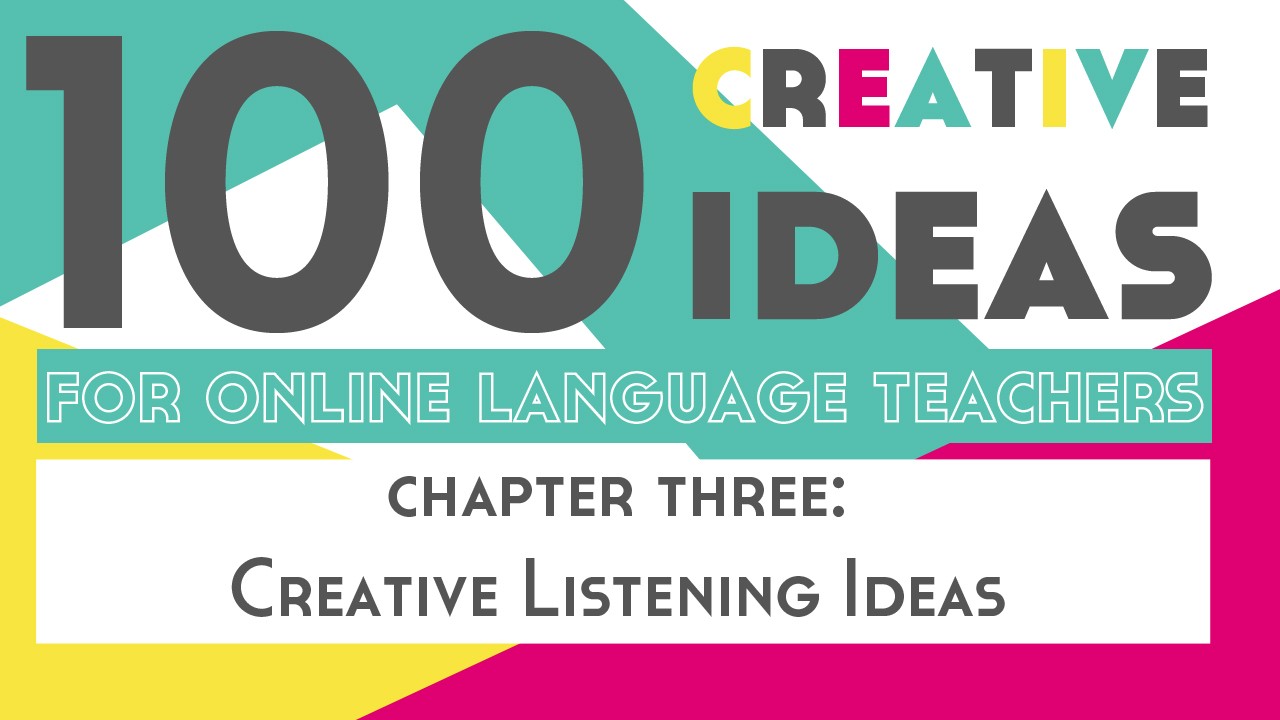 Chapter 3: Creative Listening Ideas

Listening is a vital skill that can be taught in an engaging way using these Creative Listening Ideas.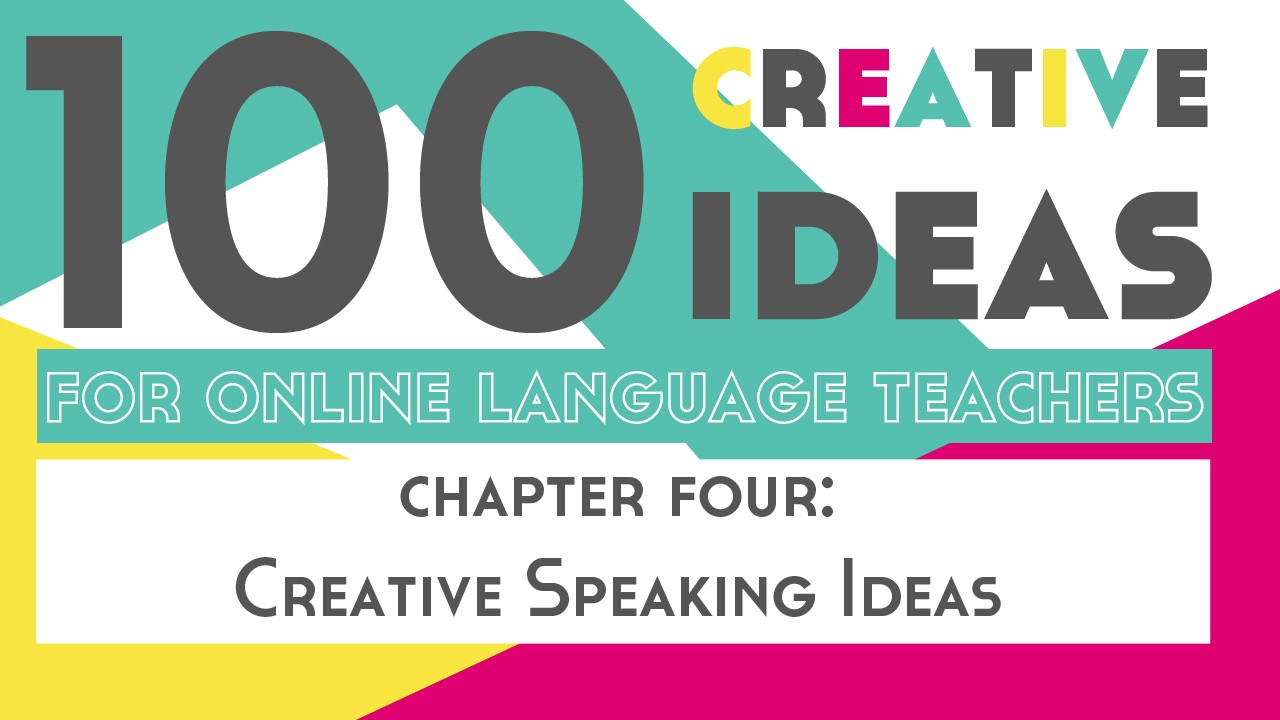 Chapter 4: Creative Speaking Ideas

Want to get shy students speaking? Want to improve students' pronunciation? This is your chapter.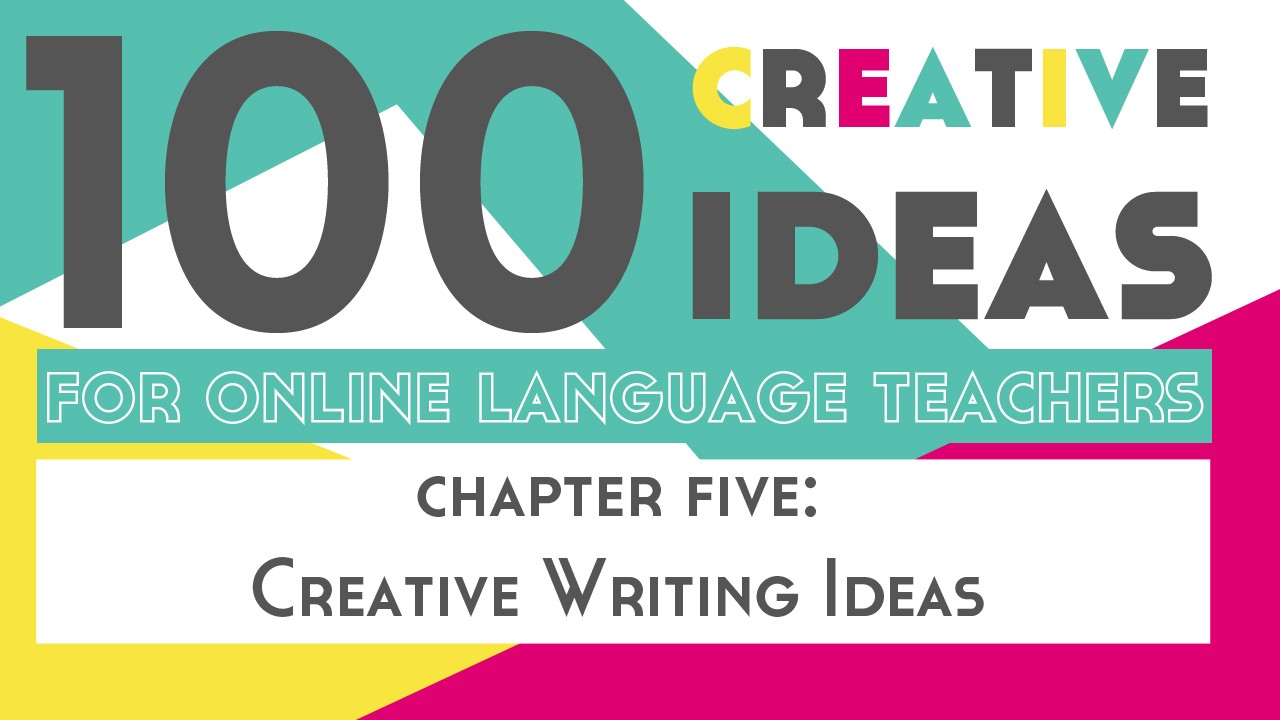 Chapter 5: Creative Writing Ideas

Often ignored, writing is a useful skill that gives students a chance to practise their language skills. And you can help.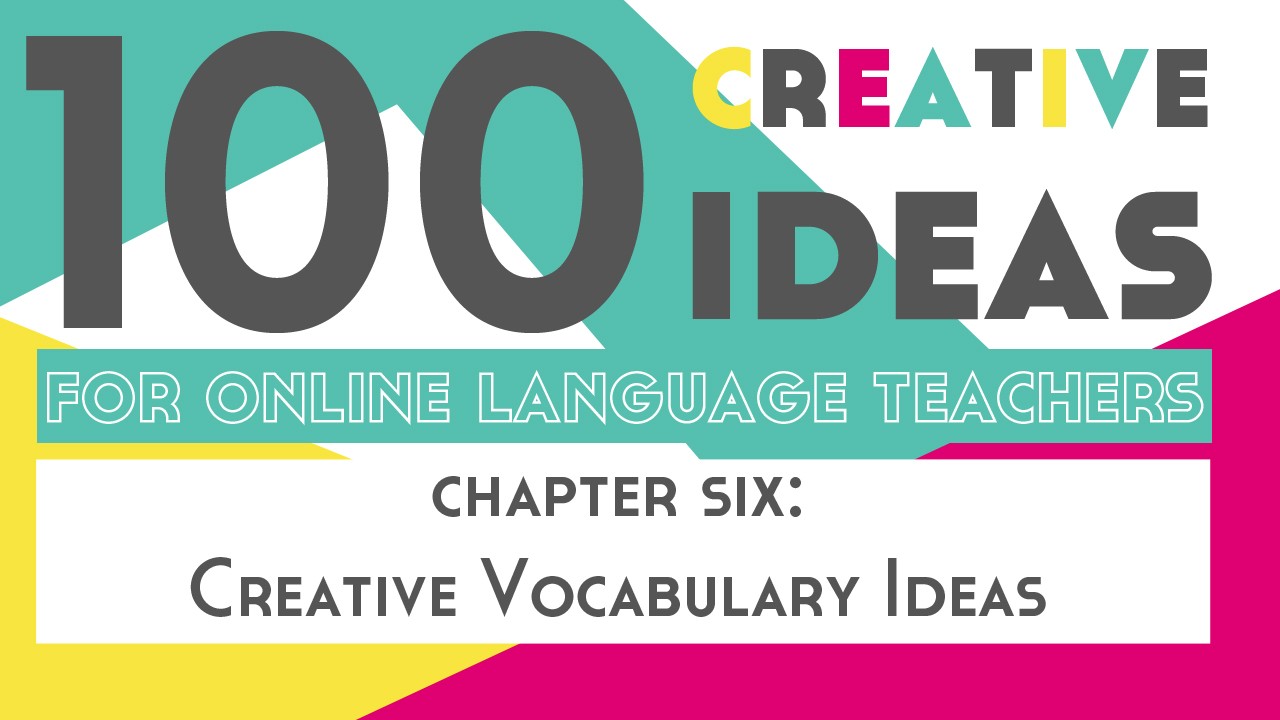 Chapter 6: Creative Vocabulary Ideas

Teaching vocabulary is more than just "here's a word and it means this". Get creative with it + get students learning more.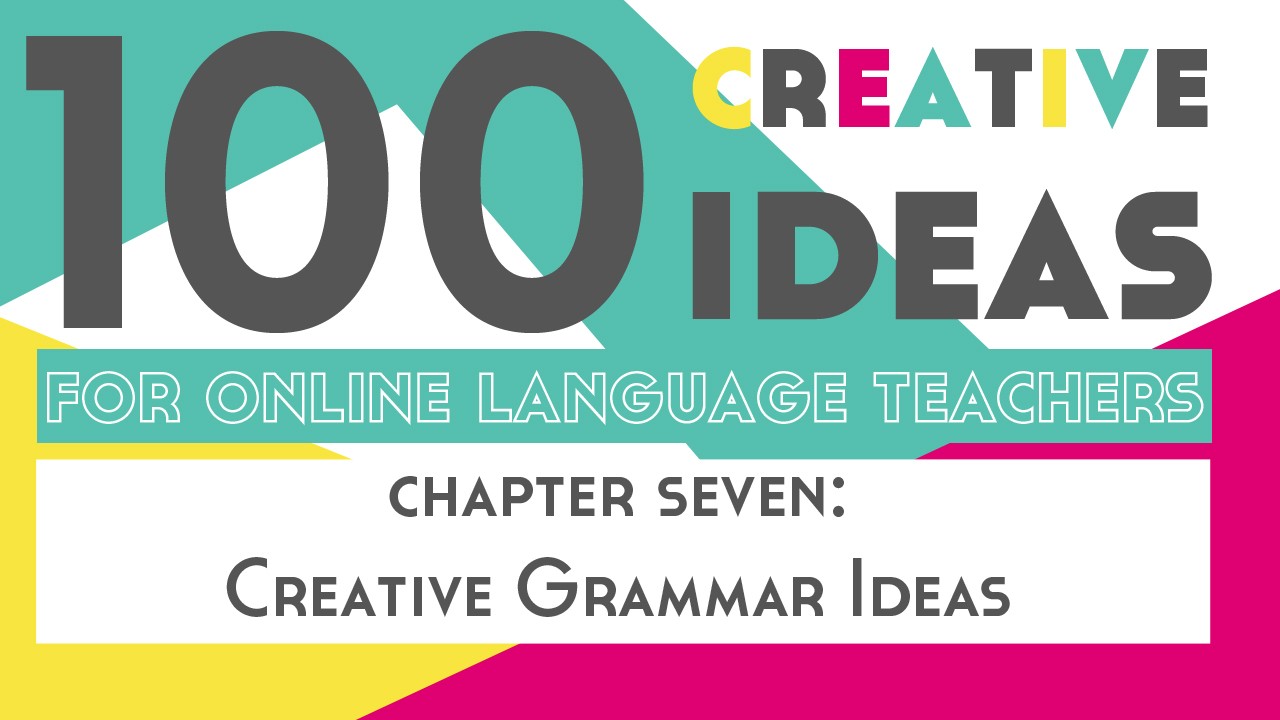 Chapter 7: Creative Grammar Ideas

If grammar makes your students yawn, you need this chapter! With Creative Grammar Ideas for specific verb tenses, this chapter takes the stress out of grammar lessons.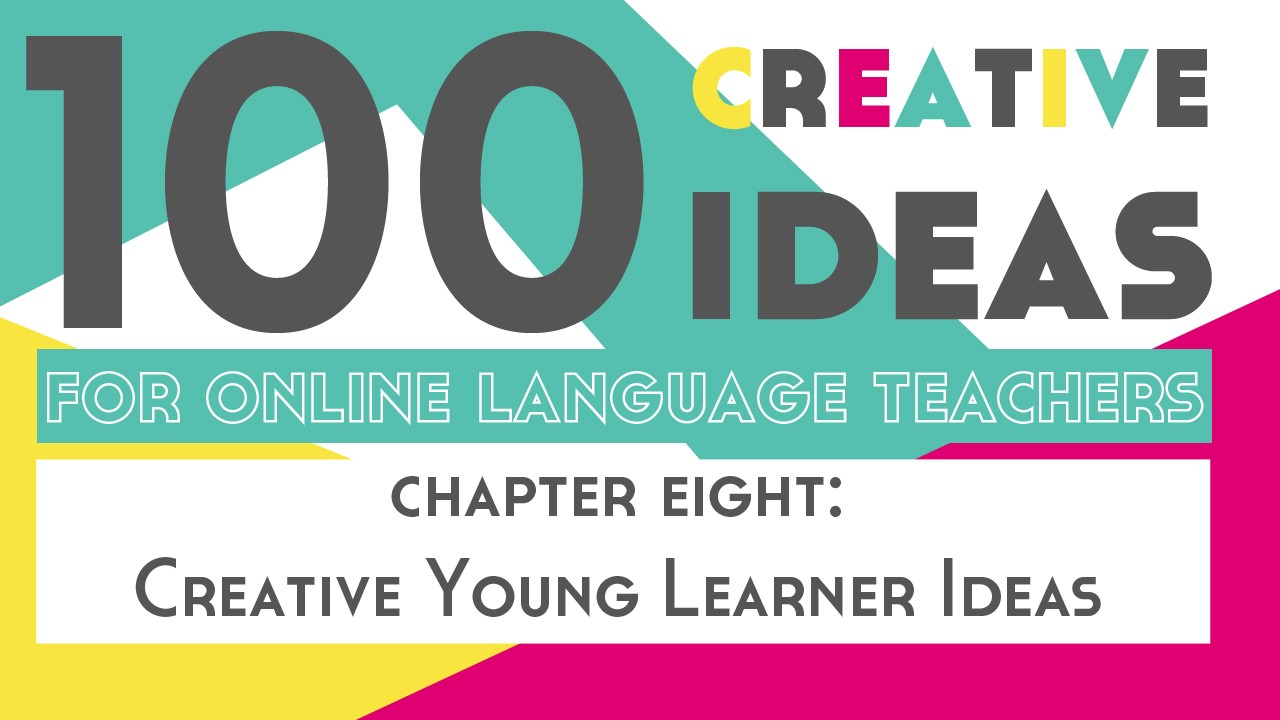 Chapter 8: Creative Young Learner Ideas

Can children learn languages online? Yup. That's the short answer. The details answer is this chapter.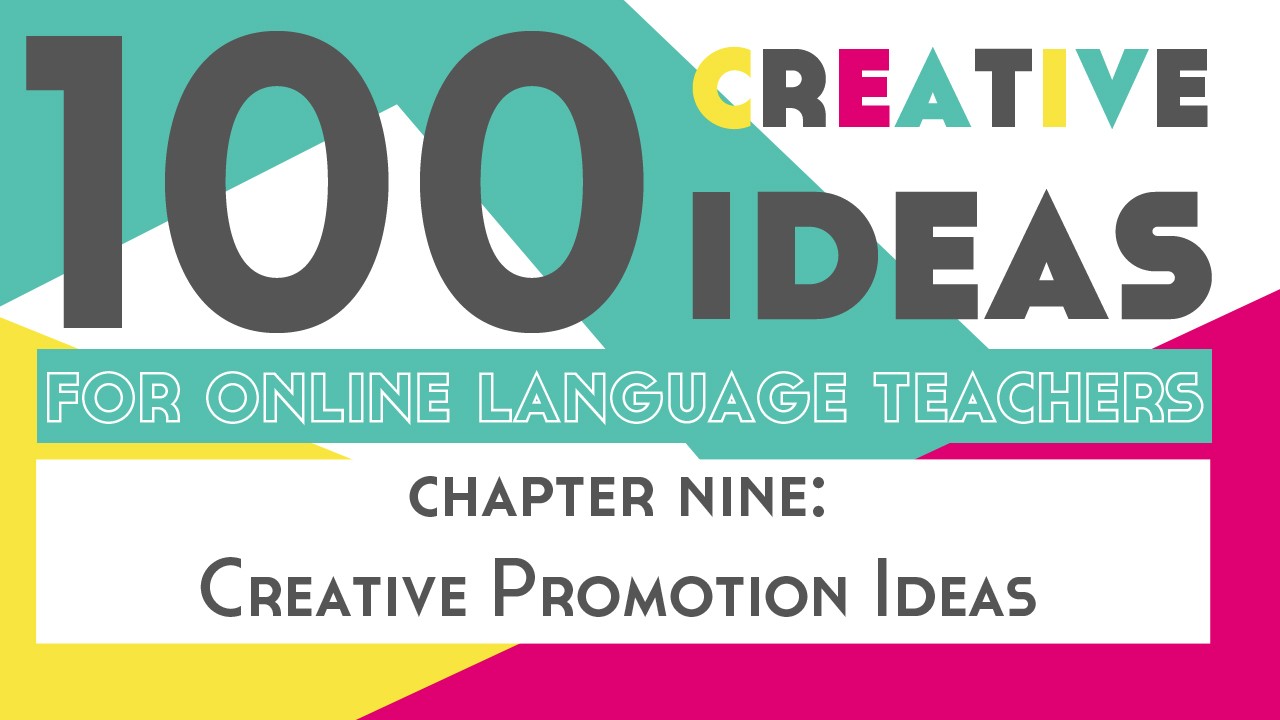 Chapter 9: Creative Promotion Ideas

Putting everything you've learnt in this ebook into practice is great but how will students find you? This chapter shares Creative Promotion Ideas to get the word out
The Digital Companion Content
As well as the ebook, you also get access to Digital Companion Content to get you
started with making the most of what you learn and putting things into practice.
This includes:

Tech training video walk-throughs
Templates that you can use
Examples to show you the Creative Ideas in action